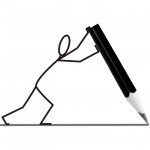 We are a team of professional, successful grant writers. Our decades of  grant writing experience raises your chance of being awarded funds. We have written hundreds of successful grants across a variety of disciplines. Our proposals are of such high quality that our clients have been awarded a total of $157,000,000 in grant funding. We write grants for public agencies, corporations, and non-profit organizations.We do not write grants for individuals.
We work with our clients in a deliberate, thoughtful and collaborative grant writing process. We charge $10,000 per grant for grants with budgets of $100,000 or higher. This fee is payable in two payments, 50% due upon signing of contract and 50% due upon submission of the proposal. Please call for a quote on grants with a million dollars plus budget.
We charge on a sliding scale for grants that are less than $100,000 total budget. The fees are based on the size of the annual budget and the annual budget of the organization.
How much will you pay for us to write your grant of under $100,000?
Follow these steps:
1. In the table below, look in the left column to locate the row that contains your organization's budget range.
2.  Look in the second row of the table to locate the column that contains the range that your grant will fall between.
3. The cell that intersects down that column with your organization's budget on the left is the fee charged for the grant.
The sliding scale only applies to grants from $10,000 to $99,000. Grants of $100,000 or higher will be charged at the same rate for all organizations regardless of annual budget.

Call us for a quote on your project - (530) 669-3600
Grant Writing Packages*
We work with organizations to create a custom-tailored package of research, prospecting, and grant writing for one reasonable monthly fee. We design the packages according to the needs and desires of the client. The features of our comprehensive grant writing packages may include the following services.
Grant Maker Research

Foundations
State and Federal Government Agencies
Corporations

Letters of Inquiry

Copy writing
Customized for individual grant makers

Foundation Proposals (10 to 12 proposals in 12 months)
Direct foundation approach, visitations, and relationship-building.
Large Proposals (Up to 2 proposals in 12 months as available and appropriate to client programming)
Grant planning assistance (1-2 on-site meetings)
Assistance with online submission if applicable
Completion of foundation grantee reports**
*6 month minimum commitment
** This service is limited to report writing. Evaluation services such as data collection, data analysis, surveys, focus groups, instrument development, etc. are not included.
To request more information or a quote, please call us at (530) 669-3600.
Grant Research
Many agencies have staff who can write grants but no staff with the expertise or time to conduct regular grant research. We offer  Gold and Silver grant research levels. Each level requires a minimum of a 6 month contract.
Gold Research Protocol – $800/month Includes:
 Online Foundation Search

Filter by: Client program, Funder fields of Interest, Geographic focus, Application Limitations, Type of Organization, Special Factors, Size of Grant, Type of Funding
Review 990 for three previous years.
Review potential grant maker web sites.
Review potential grant maker annual report from previous year.
Search online for articles pertaining to grant maker giving.
Attempt direct communication with grant maker about current priorities.
Attempt to communicate with two grant recipients about grant maker priorities.

 Government Grant Search

Weekly review of grants.gov
Weekly review of applicable state grant sites
Weekly review of Federal Register
RFP Grant Search

Weekly review of foundation RFP sites & annual reports
Deliverables:

3 grant leads per month
List of foundations screened
List of government web sites reviewed
Silver Research Protocol – $400/month Includes:
Online Foundation Search

Filter by: Fields of Interest, Geography, Limitations, Type of Organization, Special Factors, Size of grant, Type of funding
Review 990 for 2 previous years
RFP Grant Search
Weekly review of Foundation RFP sites and periodicals

Deliverables:

3 grant leads per month
List of foundations screened
Call us for a quote on your project - (530) 669-3600
We also provide proposal review and critique services for clients who want to write their own grants. Even when you have a grant writer, you may want a professional review and critique of your narrative before the proposal is submitted.
Fees vary based on the type and complexity of the grant proposal narrative. As an example: for review of a typical federal grant proposal (25-40 pages) is 1,500.
Our review and critique includes:
Proofreading
Compliance with the Request for Proposal
Compliance with the scoring guide
Comments on continuity, flow, style
Compliance with priority points
Our experts will work through two or three complete review and critique cycles. We provide written comments with specific recommendations for improvement.
Call us for a quote on your project - (530) 669-3600