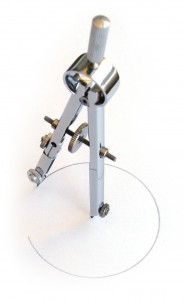 We have provided professional external evaluation services for hundreds of projects and organizations. Our consultants are highly skilled experts with training and experience in both evaluation and proposal development.  All of our evaluation consultants hold Master's degrees and have had formal training in program evaluation, and in qualitative and quantitative data analysis.
We can handle small program evaluations to extensive and complicated research projects that require Institutional Review Board (IRB) approval and monitoring.
We help keep program evaluation costs under control. Program evaluation fees are based on the individual needs of each organization and the complexity of the project. We negotiate a fair price for evaluation based on the level of complexity of the evaluation design, the intensity of the analysis, the time required on site, and the level of involvement of our staff in data collection. Costs may be reduced when there are multiple evaluation projects with the same client that can be coordinated to reduce data collection and analysis workloads.
Call for a Free Consultation 530.669.3600
Program evaluations are conducted within the criteria and guidelines of the funding source. We place particular emphasis on the integrity of qualitative and quantitative data analysis and the inclusion of all stakeholders in the evaluation process.
We also provide online storage of each client's data via a secure, high quality data storage service at no additional charge. This ensures complete transparency and gives clients access to their data whenever it is needed.
We also have the ability to produce customized online data collection for surveys, polls, and data collection.
If you're evaluating a Federal Department of Education Elementary and Secondary School Counseling grant, you'll want to look at our proprietary online data collection and storage system.
Call for a Free Consultation about your data collection needs - 530.669.3600
Our goal is to ensure that the evaluation provides the information and analysis you need to make sound, data-driven program decisions and to validate accountability for your donors and stakeholders. In addition, all CRR staff have received training in the protection of human subjects throughout the program evaluation process.
Typical activities associated with program evaluations include:
■ Development of a detailed program evaluation management plan
■ Site and classroom observations
■ Focus group interviews
■ Surveys
■ Disaggregated data analysis
■ Review of program documents and records
■ Site evaluation team meetings
■ Administrative interviews
■ Development of written evaluation reports
■ Presentation of evaluation results to governing boards
Multiple Languages Are Not a Barrier CRR has professional and support staff that have multiple language proficiency in English and Spanish.
On-site activities and documents, including surveys, etc., can be provided in both languages, if necessary. We also have resources for acquiring translation in other languages when needed.
Call today for a Free Evaluation Consultation 530.669.3600